Special Report: Urban Innovation
---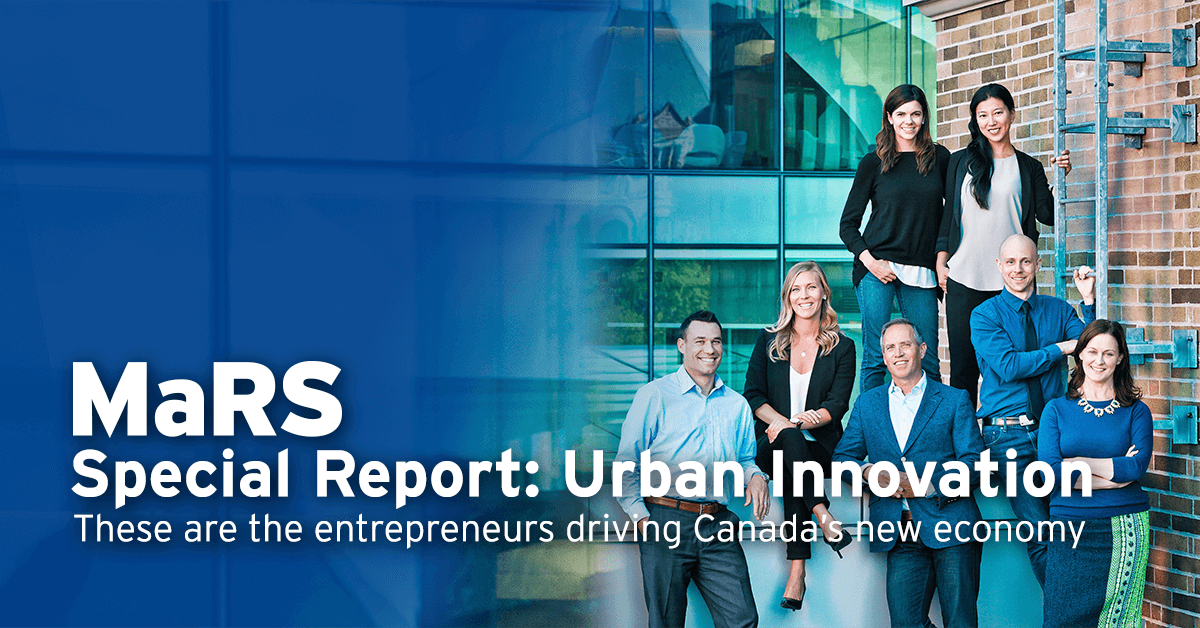 The geography of innovation is changing

Cities are becoming the leading engines of entrepreneurship and commercialization, surpassing the suburban office parks that were once the gold standard. Today, downtown density is driving the new economy. Especially in cities where urban innovation hubs like MaRS draw together all the players in the innovation ecosystem—scientists, entrepreneurs, investors and corporate partners—to collaborate in unexpected ways.
In this special report, we look at all the elements that fuel innovation at MaRS, examining how our building and location, corporate and academic partners, tenants and the startups in our network all contribute to getting high-impact solutions to market faster, both in Canada and beyond. Read about the innovators who are fueling Canada's urban innovation engine.
Register for News and Updates

Would you like to receive news about MaRS, our entrepreneurs and the latest in science and tech? Sign up to get the latest MaRS news delivered to your inbox.