Areas Of Focus
Our startups develop solutions in areas such as:
Agri-tech
Technologies that enable sustainable farming and increased food production.
Advanced manufacturing
Technologies that help designers build better products.
Advanced materials
New materials engineered to improve existing products.
Energy
Solutions for storing, generating and distributing energy, and managing consumption.
Transportation
New ways to move people and products using eco-friendly fuel and vehicles.
Waste management
Technologies that treat and recycle industrial and household waste.
Water
Solutions for water purification and wastewater management.
Our Ecosystem
The MaRS Cleantech ecosystem consists of entrepreneurs, investors, scientists, policy makers, corporates and world-renowned research institutions.
Our team
Tyler Hamilton
Tyler Hamilton
Senior Director, Cleantech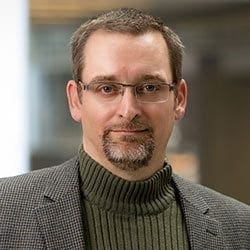 Tyler Hamilton is senior director of cleantech at MaRS and guides all climate-related activities for ventures, corporate partners and investors, including the flagship Mission from MaRS program. Previous to joining MaRS, Tyler spent two decades as a journalist and wrote extensively about Canada's clean technology sector and global cleantech trends. Most recently he was editor-in-chief of business and sustainability magazine Corporate Knights. He also spent 13 years at the Toronto Star, where he reported on Canada's energy sector and wrote a popular weekly column on clean energy technologies and trends. In 2011, Tyler authored Mad Like Tesla, a book that examines the various barriers to clean energy innovation and surveys the landscape of some potentially world-changing clean technologies. A recipient of the Cleantech Group's "Pioneer" award for his early writings on the sector, Tyler was also recognized in 2016 on Canada's "Clean50" list for his thought leadership on clean energy and climate issues.
Harvey Coleman
Harvey Coleman
Senior Advisor, Cleantech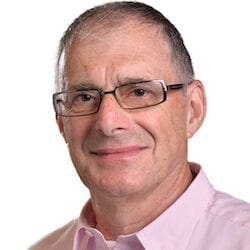 Harvey Coleman has over 40 years of experience in the IT industry. In the mid-1980s he headed pre-sales support for banking systems and was responsible for marketing strategy for the Olivetti Group. Beginning in 1987 he spent 10 years variously responsible as managing director of the Acorn Group PLC, president of Olivetti Canada; president of Dell Canada; and executive vice-president of Geac Computer Corporation, a Canadian-based global software company. In the last 10 years Harvey has worked as an independent consultant to a variety of hardware, software, services, telecommunications and Internet-based companies, particularly startups, where he has also operated as an interim executive in a variety of senior roles. Harvey completed his degree in physics at Oxford University. He is married and has three children. Highlights
Executive vice-president, Geac Computer Corporation
Owner and principal consultant, Coleman and Associates
President, Dell Computer Corporation, Canada
President, Olivetti Canada
BA in physics, University of Oxford
Leah Perry
Leah Perry
senior manager, Cleantech Venture Services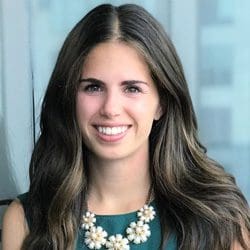 Leah is the Senior Manager, Cleantech Venture Services at MaRS where she works closely with the MaRS cleantech portfolio, connecting them to the capital they require to grow. Prior to MaRS, Leah worked at Export Development Canada (EDC), where she spent nearly seven years helping SMEs along their growth journey, including several years on EDC's Cleantech Team. Leah is passionate about providing equal opportunity for women in business and life and as an avid hockey player also volunteers with the Grindstone Award Foundation to raise awareness and funds that support grant-making to female hockey players. Leah holds an MBA from the Schulich School of Business, York University in Sustainability and Social Impact and Innovation.
Andy Lam
Andy Lam
Manager, Climate Programs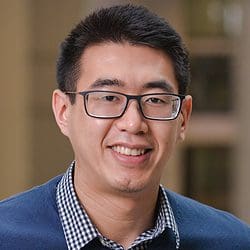 Andy is the Mission from MaRS program manager. He has a deep passion for working with entrepreneurs, previously managing the MaRS talent-funding programs, where he helped startups scale their businesses by providing crucial grants to hire employees. Andy is also a volunteer mentor with the Toronto Business Development Centre, supporting immigrant entrepreneurs build their businesses in Canada through the Start-up Visa Program.
Irene Lam
Irene Lam
Manager, Climate Programs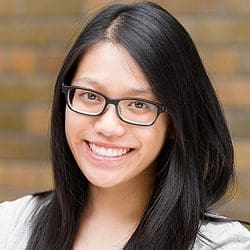 Irene is project manager for the Mission from MaRS: Climate Impact Challenge. She has focused her education and career on addressing climate change and other environmental challenges, holding a bachelor of environmental studies from the University of Waterloo, where she gained hands-on interdisciplinary experience across government, educational organizations, social enterprises, and non-profits. During her time at MaRS, she has worked closely with partners and energy-sector stakeholders to address the barriers to innovation adoption and build capacity as the sector undergoes significant changes.
Ian McCarter
Ian McCarter
Manager, Business Development, Cleantech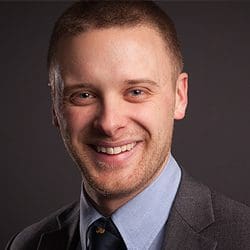 Born and raised in St. John's, Newfoundland, Ian is passionate about helping cleantech innovators create a better world. He's focused on building relationships with climate-economy partners globally to support Canadian innovation. For Mission from MaRS, Ian is focused on building corporate and government partner support, from sponsorship opportunities to active coalition participation, helping remove barriers and accelerating technology adoption. Ian holds a bachelor degree in marketing from the University of Ottawa and an MBA from the Smith School of Business at Queen's University.
Rick VanSant
Rick VanSant
Senior Advisor, Cleantech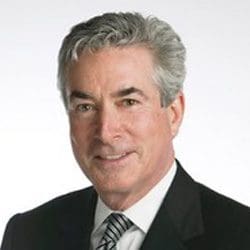 Rick is a leader in the Canadian cleantech sector, a serial entrepreneur, and angel investor. He serves as a Senior Advisor to the cleantech sector at MaRS Discovery District. Rick is also a Director and CEO of Aclarus Ozone Water Systems, a Director of Sentry Water Monitoring Technologies, a partner with Toronto based private equity investment group 1440 Capital, and past Chair of the Board of WaterTAP Ontario, the province's water technology accelerator until 2019. Aclarus Ozone engineers and produces globally leading ozone-based water and wastewater treatment technology and solutions for municipal, industrial, and commercial use, now in over 1000 applications in 9 countries. Sentry Water Monitoring Technologies provides advanced biologic monitoring systems. The SENTRY water sensor platform is a disruptive solution for real-time monitoring of microbial activity in smart water and wastewater treatment applications. They are installed in China, Africa, Europe, Latin America, and North America. From 2002 to 2018 he was President and founding CEO of UV Pure Technologies, a Canadian environmental technology company that develops and manufactures advanced UV water disinfection technology. It has an installed base of over 19,000 applications globally. Prior to UV Pure, Rick founded several public and private companies and was a member and Director of the Young Presidents' Organization, in Toronto. He has a BA in Astro-geophysics from Colgate University, a MEd from St. Lawrence University, and is a graduate of the University of Toronto's Rotman School of Business' Institute of Corporate Directors program.