Entrepreneurship 101
Learn to build the future
Tech entrepreneurs are redefining virtually every aspect of our lives. Those that master the skills to build a startup will play a crucial role in helping determine how advances in science and tech impact our future.
This program introduces you to a series of strategic frameworks and insights that you can apply in building your venture.
Canada's top entrepreneurs and growth leaders will prepare you for the challenges and hurdles you'll face on your startup journey.
Next cohort starts in May 28, 2018
Get an overview of the course curriculum and see if this course fits your current startup stage.
---
Learn and apply the skills you need to start your company.
Know your stuff

Learn unique skills for tech entrepreneurship, from business model design to fundraising, taught by some of Canada's best entrepreneurs.

Develop a new mindset

Grow the vision for your startup idea while learning with other entrepreneurs in the course.

Build your startup

Use the course exercises to apply your entrepreneurial skills and start building your product/service.
---
What to expect
Through online lessons, discussions and interactive projects, the five-week schedule is designed to deliver a well-rounded understanding of entrepreneurship.
Learn anywhere, on your time

Each week, you'll view a series of videos and complete projects through our online platform, accessible anytime, anywhere.

Learn from other entrepreneurs

We invite you to join our professional community of entrepreneurs and mentors on Slack.
---
Meet our instructor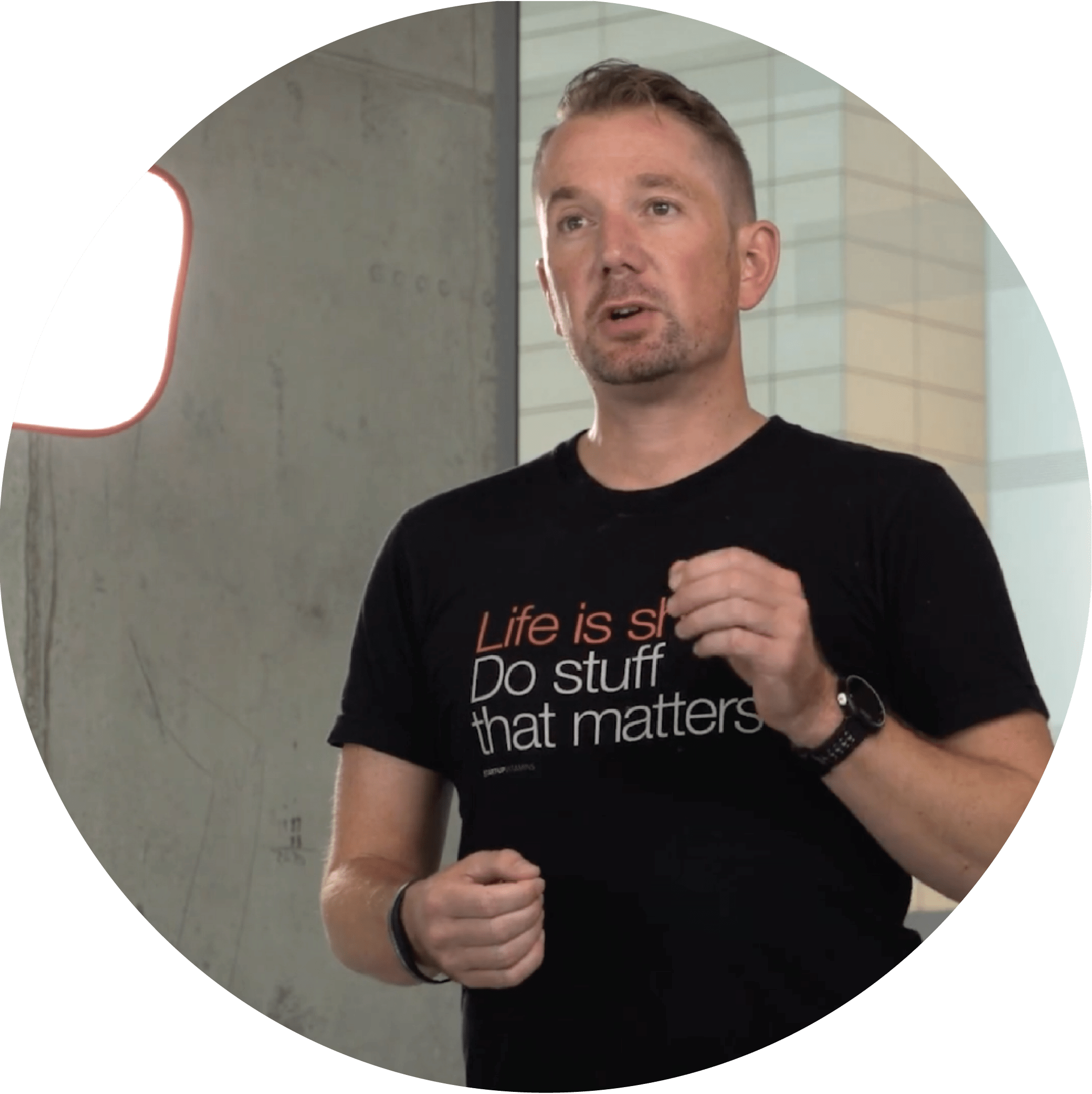 Nathan Monk, a Senior Strategist for MaRS is our instructor for E101. Nathan is a lean-agile evangelist, mentor, digital strategist and growth hacker/marketer.
Read his full bio here.
Twitter: @cowboytweets
---
Frequently asked questions
How is it structured?
E101 is a five-week online course, with five units. Each week, you'll complete a set of lessons and exercises.
Does the course ever feature live events?
Each week we hold interactive discussions with experts on Slack and on our livestream platform.
Are there opportunities to engage with other entrepreneurs?
Definitely! You can engage with other learners through your cohort's Slack channel. Here you can exchange ideas, ask questions, gain feedback or simply get to know one another.
How do I register for E101?
Register for E101 via the "Enroll Now" button above.
Make sure to include an email address that you check regularly. Email will be our primary mode of communication with you throughout the course.
After you have registered, you will be prompted to create an account on our online learning platform.
More questions? Email our team.
---
Supported by the Business Acceleration Program.
Sign up for our Startup Resources & Events newsletter
Presented by