David Bowden
Senior Advisor, Cleantech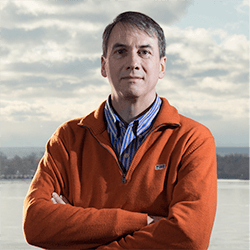 David Bowden
Senior Advisor, Cleantech
David studied industrial engineering at the University of Toronto and has an international MBA from the Rotman School of Management. He is a certified off-road motorcycle instructor and is comfortable working in Spanish and Italian. Together with his wife Anne and two children he has traveled and worked in more than 60 countries.
David is a principal at the Osborne Group specializing in strategic growth management and has held executive roles as president of Sprint Canada Residential telecom, SVP at Direct Energy for commercial/residential and founding president of Empori.com. Prior management positions at Labatt, Canada Post, Bata Shoes and Warner Lambert included international postings in Europe, the US and Latin America. More recently, David has held interim executive roles for strategic business transformation at clients including Sears, CIM, IceGen and Cavet Technologies.
An active community volunteer, David was a director and board chair of Habitat for Humanity Canada working with Habitat in Canada and overseas since 2002. He is a governor of the University of Toronto, a business advisor with MaRS Cleantech venture services and a director of the Bata Museum. In 2013, David completed the ICD (Institute for Corporate Directors) NFP Governance program.